Today working was wake up late XD
what time I wake up? it's about
7.35am.
and what time is my working hour?
8.00am
!!!
Gosh!! I don't know why I wake up so late, yesterday night after repaired Kath's mum laptop, and back home to rest is still not yet pass 12.ooam. -_-|||
 Jump up from bed, brush teeth, bath, change cloth, wear helmet, open/closed gate, start motor.. Zoooom!~~~~ here I rush to Suntech. It's in Bayan Lepas. And my house at Batu Lanchang!!.  for those outside from Penang island, view the mapping below. =X
Really WTF max... it just my forth day ler.. X.X
But luckily, I still able to pull out the Authorization card and softly touch the Authentication panel outside the office. The device was showing
7.59am
. 
I was like PhEWwww~~~~
Today only have two training XD. 
then having a cup of Kopi O in the office before went back, haha XD
Next time can start craving coffee liao. keke. 
Today was also the first class for MBA. so after 5.oopm something I directly go to Northern Tower, as the class in Olympia there. I was surprise, the classmate are friendly and funny XD
haha XD  indeed, some of them are managers and one I know is a retired manager, and he drive all the way from Prai to study this course, with Motor!! 
Omg, image man... >.<  really salute him. 
This module I first attend is all about Managing knowledge in IT wise. Hope I can peak-up enough for the module =X   as I'm the one only with lesser experience, hahaha XD
I need more case study already.... =X
But, I like the class, really  =)
After 10pm, class dismissed. then when home. 
And I was thinking about the logo of exabytes to put in my blog. 
So I made this one. Nice ma? 
Hahah XD  I know is a bit cacat make by my hand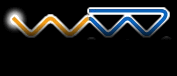 Good night~ 
Tomorrow is Friday, can wear casual to office. wakaka XD
>>